Your Peterborough Pressure Washing Experts!
If you live in the Peterborough area and you are in need of an expert pressure washing service, look no further. Your residential or commercial property should always look and feel its best - pressure washing can help it achieve that, and help it remain that way as well. Don't let your property receive anything less than the best treatment and care.
Our professionals at Professional Pride Pressure Wash have plenty of experience in pressure washing for Peterborough residents and businesses. We treat you properly with the same amount of care and respect as we would treat our own. Let us take care of your property's exterior so that you don't have to.
Learn More
Our Commercial Services
We provide commercial services to Peterborough businesses. For your commercial property, we offer:
Get Free Quote
Our Residential Services
We offer residential pressure washing services as well as commercial. If your home is in need of any of the following services, we have you covered.
Get Free Quote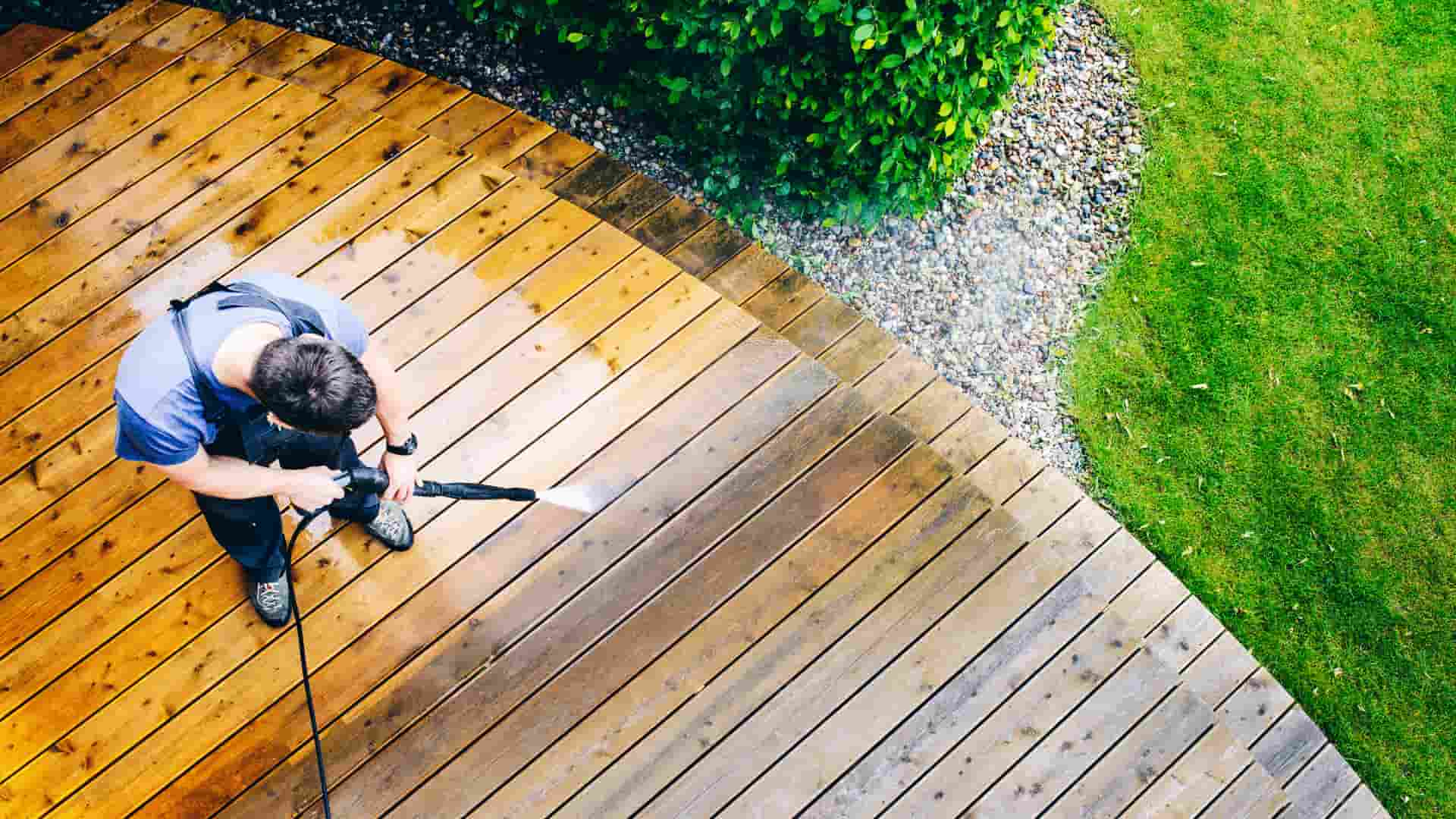 Areas We Service
We are proud to provide pressure washing services to a wide variety of cities in the Peterborough area, as listed below. If you don't see your city, give us a call and we'll see what we can do to help you.
Check For Your City
Why Hire the Pros?
You may be tempted to attempt to do some or even all of these projects on your own. Some are under the impression that doing it themselves will save them money, or maybe it's just not worth hiring professionals. However, the opposite is most often true.
With exterior house cleaning and upkeep, it is imperative that the proper tools, materials, and tactics be used. If it is not done correctly, you could cause damage. When it comes to the health and safety of your home, it is always best to leave the job to trusted professionals.
Get Free Quote
FAQ's
We want you to remain as well-informed as possible when it comes to your home and business's exterior and its proper care. Below are some frequently asked questions and their answers. If you do not see the answer to your question, don't hesitate to call us and we'll do our best to help you out.
Roof cleaning has more purposes than obvious visual or aesthetic ones. While a clean roof looks nice, it is also imperative to your home's safety. Regularly having a professional come out to clean and inspect your roof ensures that any damage or potential damage is caught in the very early stages and can be repaired easily before it becomes irreversible.
Not only can damage like loose shingles, holes, or cracks be noticed and dealt with due to regular roof cleaning, but it can also clear your roof of potentially harmful debris, mold, mildew, and more.
Pressure washing is the best way to get rid of unwanted spray paint graffiti. However, your pressure washer may not be able to remove it, or perhaps it can get some of it off but not all of it. Dried spray paint requires a high PSI to remove, which your pressure washer may not be able to achieve. Professional-grade pressure washers generally have a wider range of PSI and could get the job done.
In general, it is recommended to wash your house at least once or twice a year (every six o twelve months). Having your house washed regularly keeps mold, mildew, and other harmful growths from becoming an issue and also keeps your house looking great. This could change depending on where your property is and how highly trafficked the area is or what the climate and weather conditions are like.
We care about your home and property, and also about the environment. We make sure to do our best to use eco-friendly methods and solutions at any chance that we get.
If you are in need of a pressure washing service by a trusted professional for your Peterborough home or business, don't hesitate to call us today at 705-808-4867 to schedule a service.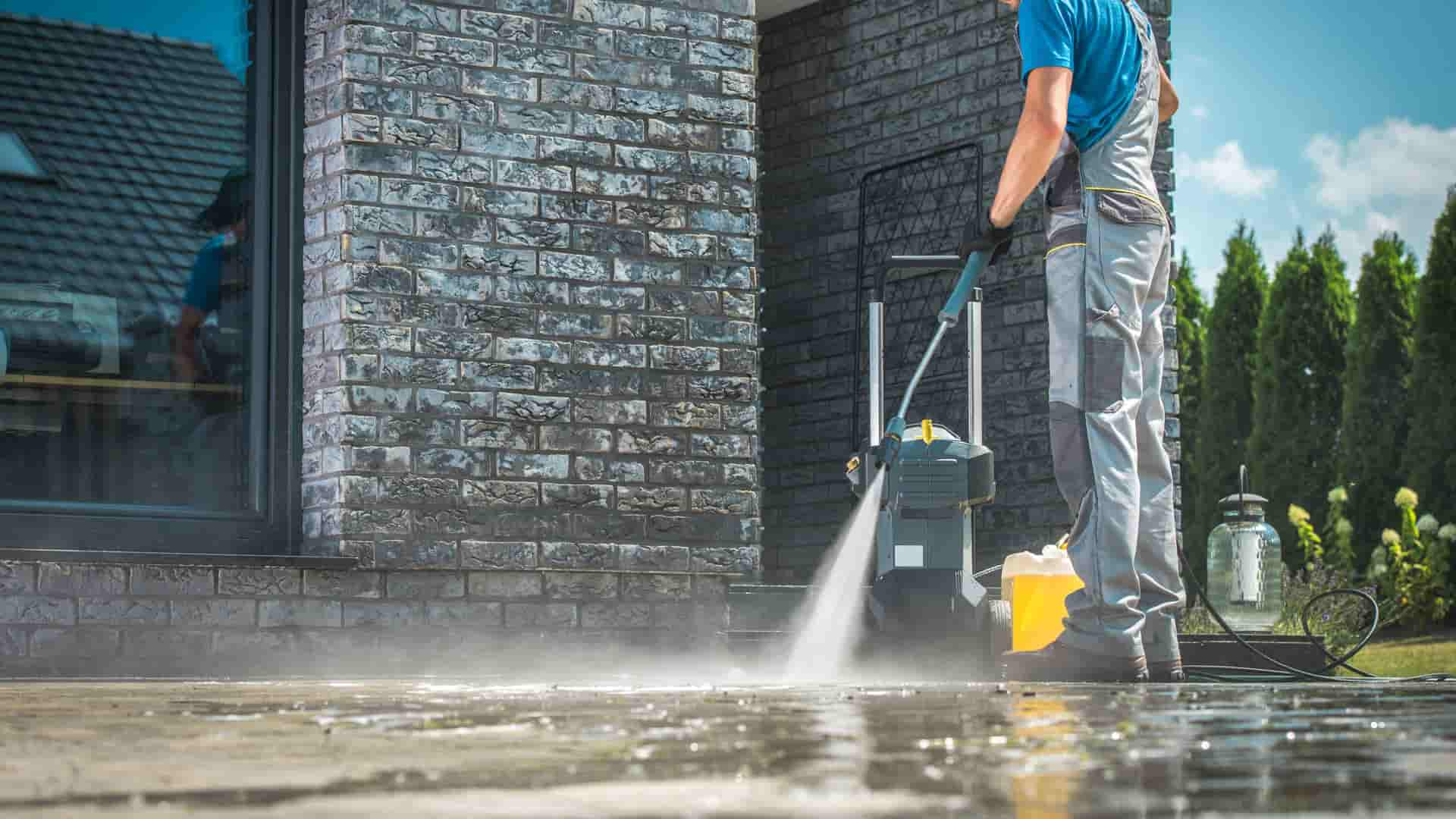 Exterior Cleaning Tips & Tricks
Why Choose an Oil-Based Stain for your Peterborough or Kawartha Lakes Area Deck

As a homeowner, you probably know how important it is to maintain your deck. That's why you need to invest in a quality deck stain. While there are different types of deck stains, an oil-based option is generally considered the best. At Professional Pride Pressure Wash […]

Benefits of Staining Your Buckhorn or Kawartha Lakes Area Deck!

If you're lucky enough to have a deck on your property, you know that it can be a great place to relax, entertain guests, and enjoy the outdoors. However, it's important to remember that your deck needs regular maintenance in order to stay in good condition. […]

How To Optimize Your Outdoor Deck Space

Whether it is your home or your business, your outdoor space has great potential and many uses. The first step to optimizing that space is making sure it is clean and protected. If your deck is overgrown, has dirt buildup, or is damaged, you certainly won't […]
Call Your Peterborough Pressure Washing Experts Today!