Deck Staining To Protect Your Peterborough Outdoor Entertainment Spaces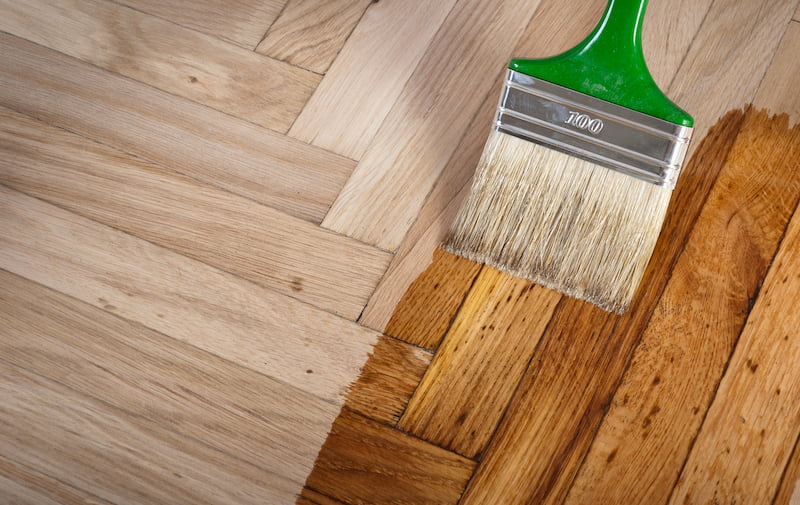 If you have an outdoor entertainment space, such as a deck, on your Peterborough property, you certainly want it to remain protected and in its best condition so that you can get the most use out of it as possible. One great way to protect the surface of your deck and give it a fresh, natural, and gorgeous look is through deck staining. Find out if deck staining is right for you and your home today.
Our professionals at Professional Pride Pressure Wash have plenty of experience in much more than just pressure washing for Peterborough residents. We are experts when it comes to your outdoor space. Professional Pride is proud to offer some of the highest-quality stains available on the market. Sourced from Nashville Tennessee, all of our stains are American-made premium-quality.
Wood Stain Application
Chances are, you've never stained a deck before. You may be wondering how it works, what it takes, and if you can do it yourself. In truth, it is possible to apply a deck stain on your own, but it is recommended to leave the project to a professional. There are plenty of ways to mess up deck staining, which is something nobody wants to deal with.
If the deck stain is applied improperly, you can end up with a less-than-satisfactory result. Adding too much stain can leave the deck a mess and can turn your deck into one big slipping hazard. Don't waste time and effort for poor results, allow a professional to do the job correctly the first time.
The Importance of Deck Stripping
A key part of deck maintenance is the proper cleaning and staining of the entirety of your patios and outdoor living space. Higher traffic areas like common walking paths or areas where chairs and tables may be more frequently scooted around will wear faster than other areas.
In those instances, or if you have a change of heart and want to select a new stain color, deck stripping is the first step. Deck stripping softens older deck stain to allow for its easy removal - without compromising the deck material itself. This allows you to start with a fresh, clean canvas for your deck staining needs.
Benefits Of Deck Staining
There are plenty of reasons to look into deck staining as an option for your outdoor entertainment space. These include:
Deck staining provides a deep, natural, and fresh coloring to your deck.
Deck staining repels moisture, which can protect your deck from water damage, rot, mold, and mildew. It's always beneficial to have a barrier between the surface of your deck and the elements.
Deck staining can also protect your deck from sun damage. Not only will the stain provide your deck with a deeper and brighter color, but it will also prevent it from discoloration, cracking, and other common sun damage.
An oil-based deck stain can help lock in moisture, which can be great for preventing cracks and splinters.
Deck staining, especially when paired with a house washing, has a great number of benefits and purposes worth looking into. If you are looking for deck-staining professionals to transform your Peterborough outdoor entertainment space, call us today at 705-808-4867 to schedule a service.
---
Recent Deck Staining Projects
---
Recent Deck Staining Related Articles
How To Optimize Your Outdoor Deck Space

Whether it is your home or your business, your outdoor space has great potential and many uses. The first step to optimizing that space is making sure it is clean and protected. If your deck is overgrown, has dirt buildup, or is damaged, you certainly won't […]
Call Your Peterborough Pressure Washing Experts Today!