About Professional Pride Pressure Wash - A Peterborough Pressure Washer You Can Rely Upon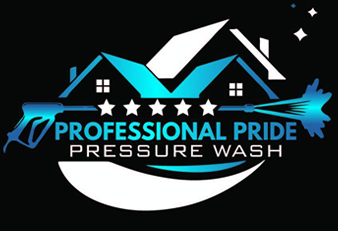 If you live in the Peterborough area and are searching for a trusted pressure washer to take care of your property, look no further. We have the expert knowledge, tools, and skills to give your property a shine as you've never seen before! We've been pressure washing in Peterborough for some time now, and have a constantly growing list of satisfied customers that we'd love to add you to.
We understand how much trust and faith you need to have in any professional who is performing a job on your property. That's why we at Professional Pride Pressure Wash pride ourselves in being a pressure washer that people can rely on to do not only a high-quality job but a safe and careful one as well. We take great care of your property to ensure that when we are finished it is left in its best visual and physical state.
Pressure washing can be a very sensitive job, especially on surfaces like your roof. Rather than attempting to do it yourself and risk causing damage with a PSI that's too high, or not getting a thorough clean with a PSI that's too low, leave the job to a proven professional like us. We have plenty of experience as a pressure washer for both residential and commercial buildings; no matter what the job is, we can do it.
Whether it's your home or your business, you can rest assured that we will handle it with as much care as if it were our own. When we are finished, you will be amazed at how great your property has had the potential to look this whole time. Whether it's a window cleaning or a driveway washing, your property will be transformed.
It's best practice to have a professional pressure washer come out and clean the exterior of your home or business at least once a year. Especially for surfaces such as your roof which should be monitored for damage, not to mention benefit greatly in their ability to protect your home when they are cleaned routinely.
We also do more than just simple washing. Look into our deck staining and stripping services if you have an outdoor deck space that needs to be improved. If there is any other pressure washing service that you don't see on our home page that you are in need of, give us a call to see what we can do to help you.
If you are in the market for a trusted and proven pressure washer to take care of your Peterborough home or business, give us a call at 705-808-4867 to schedule a service.
Call Your Peterborough Pressure Washing Experts Today!