Bridgenorth Pressure Washing Services You Can Depend On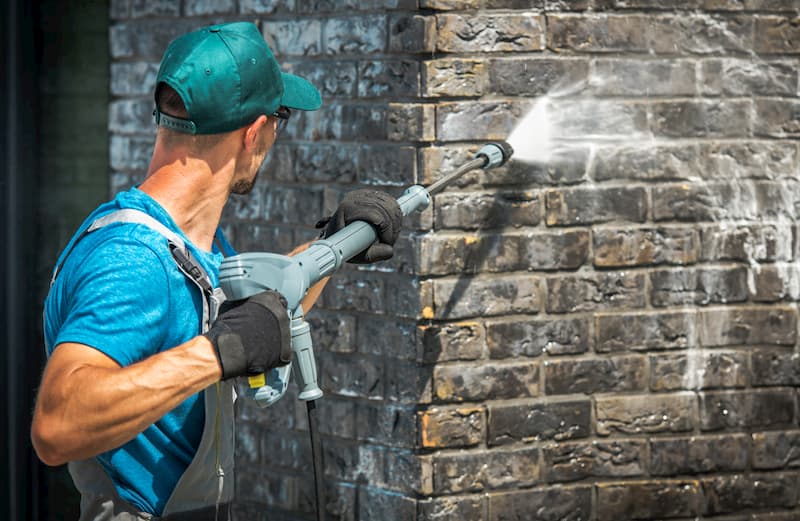 Bridgenorth is a beautiful place to live. Your home or business in this wonderful city is of utmost importance to you, no doubt, and with good reason; it deserves only the best of the best. We want to help you be able to cherish your property for many years to come.
With a trusted pressure washing service, you can be sure that your home or building remains in its best condition both visually and structurally. We are experts in all aspects of pressure washing and property upkeep, and we want to be the ones you trust to clean your property. Allow us to worry about the exterior of your home or business so that you don't have to.
Roof Cleaning Makes Your Bridgenorth Home Safe
Your Bridgenorth home's most important part is its roof. Your roof protects you and your home from the elements day in and day out. It's only fair that you make sure to protect it in return. The best way to do that is with a regular roof cleaning service.
Having a professional come out to your home and inspect and clean your roof ensures that any potential or existing damage will be noticed very early on. This is important because it can save you from repairs and replacements down the line; it could save you time, effort, stress, and money. Having your roof cleaned also removes any potentially harmful debris and growth (like mold, mildew, algae, etc.).
Bridgenorth Driveway Washing
It's important that the driveway of your Bridgenorth home remains clean, as you use it each and every day. If left unkept, your driveway could become slick with buildup, becoming a safety hazard for you and your family. It could also become home to weeds, bugs, and bird droppings.
When concrete goes uncleaned, it can also dry out and become brittle, putting it at risk of cracking. Regularly washing the driveway will allow the concrete to remain moisturized and protect it from such damage, as well as protect it from the sun.
A fresh, clean driveway can also do wonders for the visual appeal of your entire property. Your home could easily become the street standout with a professionally cleaned driveway.
If you are in need of a trusted pressure washing service for your Bridgenorth home or business, don't hesitate to call us today at 705-808-4867 to schedule a service.
There are currently no reviews or testimonials; check back soon!
Call Your Peterborough Pressure Washing Experts Today!