Peterborough's Go-To For Superb Pressure Washing Services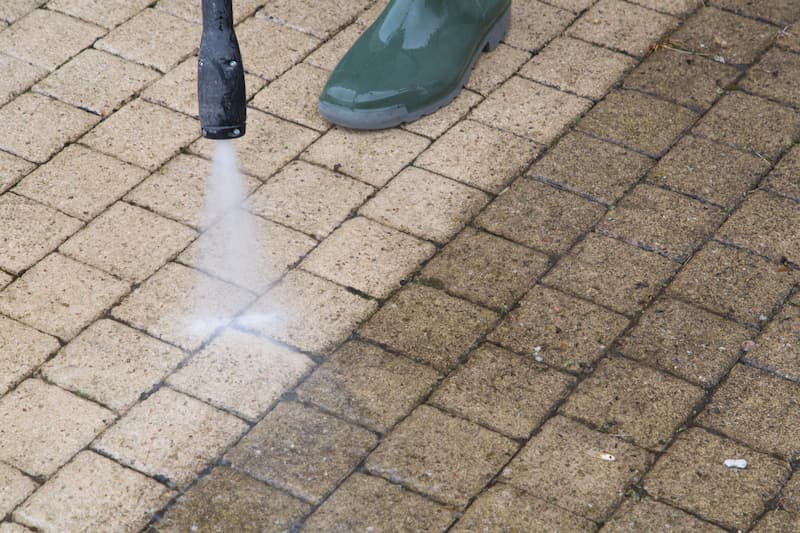 If you live in the Peterborough area and are looking for superb pressure washing, look no further. Settled along the Otonabee River, Peterborough is a wonderfully unique city due to its mixture of urban, cottage country, and farmland feels. Residents of such a place should have a pressure washing service that understands and appreciates their city's one-of-a-kind nature.
Our professionals at Professional Pride Pressure Wash do. We are a part of Peterborough, just like you are, and we care for it just as much. We take pride in pressure washing for Peterborough residents and businesses alike. If you are a Peterborough business in need of commercial pressure washing services, we can offer you:
Building washing and storefront cleaning
Window cleaning
Graffiti removal
Sidewalk cleaning
If you are a Peterborough resident looking to have your home's exterior cleaned, we can offer you:
Driveway washing and sidewalk cleaning
Roof Cleaning
Deck stripping and staining
We want to be the ones you turn to when it's time to put your property in someone else's hands for a professional cleaning.
Superb Quality Peterborough Roof Cleaning
The roof on your Peterborough home has protected you and your family from the elements for years on end. It's only fair that you make sure it is protected in turn. Regular roof cleaning (at least once every twelve months is recommended) can do just that.
Not only does cleaning your roof give it a fresh look, but it can also protect it from damage, big repairs, and even premature replacement. It can also rid your roof of unhealthy growths (mildew, mold, algae, allergens) and protect you and your family from them. Keep your home clean and safe by having a trusted professional inspect and clean it once a year.
Transform Your Peterborough Property With Driveway Washing
Don't neglect your Peterborough home's driveway. When it comes time to clean the exterior of your home, make sure every part of your property is getting shown care, including the concrete of your driveway and sidewalks. Your driveway and other walkways are used each and every day, so it's very important that they remain clean and safe to use.
Hire a professional that can deliver a high-quality cleaning to every aspect of your home or business's exterior. If you are in need of such a pressure washing professional for your Peterborough property, don't hesitate to call us at 705-808-4867 to schedule a service today.
Latest Peterborough Pressure Washing Projects
There are currently no reviews or testimonials; check back soon!
Call Your Peterborough Pressure Washing Experts Today!