Driveway Washing To Keep Your Peterborough Concrete Pads Clean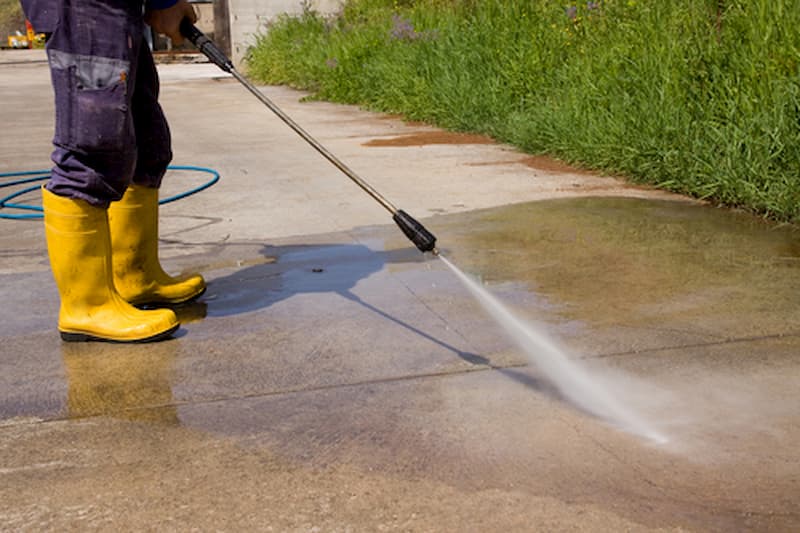 Your Peterborough home and property should look as good as it feels. Driveway washing is an underrated and underestimated service that can transform your entire property. If you want your home to look better and be safer, a driveway wash might be the answer for you.
Our professionals at Professional Pride Pressure Wash have been pressure washing for Peterborough residents for some time now, and we understand just how big of a difference a properly cleaned driveway can make. Driveway washing has more than just aesthetic benefits. Let us help improve your home's property with a transformative driveway wash.
Concrete Cleaning & Pavement Pressure Washing
Your concrete driveway has most likely become victim to some discoloration over its lifetime. Though you may find yourself blind to it or used to it by now, you'll be surprised just how bright your concrete has the potential to be. A thorough pressure wash can take years off your concrete and make it look much newer and fresher.
While this may be something you're tempted to do yourself, the best cleaning is always achieved by professionals. The right PSI and materials are necessary to ensure that your driveway is returned to its best condition. Don't waste your time and effort only to achieve less than stellar results.
Is Driveway Washing Really Worth It?
Driveway washing may seem like a superfluous task to you, especially with all the other house maintenance and upkeep tasks you have to take care of. In reality, driveway washing has plenty of benefits and reasons why it is worth investing in.
Increase the safety of your driveway. Old, dirty concrete can lose traction and become more slippery over time. Cleaning your driveway can make it safer for you and your family's use.
Get rid of and reduce the growth of weeds in the cracks of your driveway.
Increase the curb appeal and value of your home.
Eliminate unsightly stains and discoloration.
A professional service can save you time and effort, and can also protect your concrete from further damage that can occur if the wrong amount of pressure is used.
As a homeowner, you want what's best for your house and your property. A driveway washing, and even sidewalk cleaning, can do wonders. If you are looking for a driveway washing professional for your Peterborough home, don't hesitate to call us today at 705-808-4867 and schedule a service.
Call Your Peterborough Pressure Washing Experts Today!