Professional Pride Pressure Wash: Lindsay's Premier Pressure Washing Service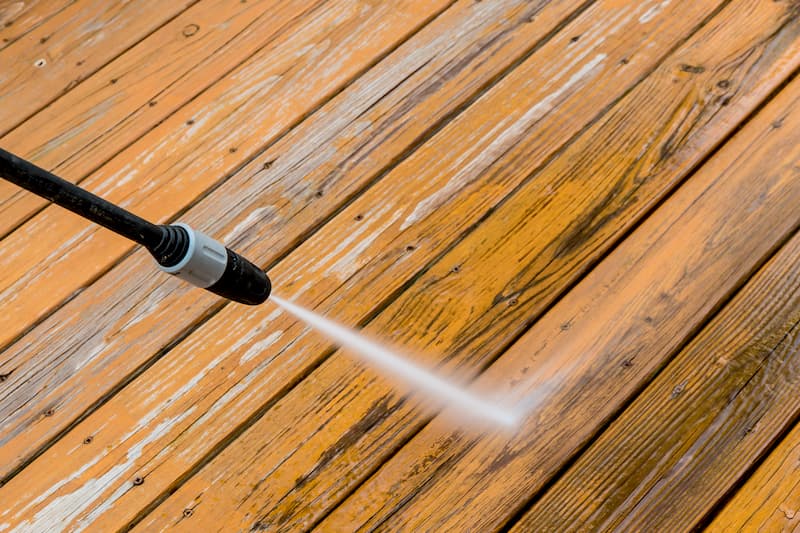 Nestled right between two of the great lakes and surrounded by other lakes and rivers as well, Lindsay, Ontario, is a great and beautiful place to live. Regular pressure washing can make sure your home is beautiful as well. Whether it's your home or your business, you certainly want your property to look and be its best for you, your family, your friends, or your customers.
We at Professional Pride Pressure Wash understand that it is no small thing to allow a stranger into your home and perform any sort of labor on your property. We understand how much trust you are putting in us, and we don't take it lightly. We care just as much about your property as you do, and we will treat it with the same amount of love.
We want you to be able to be stress-free when it comes to maintaining the exterior of your home or business, so we've made sure to build our reputation and trust in Lindsay residents. Join our growing list of satisfied customers and watch your property shine like it never has before.
Trusted Lindsay Roof Cleaning
Your Lindsay home needs a strong, sturdy, and clean roof. Regular roof cleaning has plenty of benefits for you and your home, some of which you may not even realize.
Over time, your roof can become home to harmful growths such as mold, algae, and mildew. If left untreated, these can grow and spread - potentially even to the inside of your home.
In a place like Lindsay, you have lots of moisture in the air year-round and plenty of snow in the winter months, both of which can be harmful to roofs. Regular roof cleaning can ensure that your roof is in its best condition to handle these things.
Our professionals can find any hint of damage (existing or potential) and inform you so that you can get it fixed before it becomes a real issue or becomes irreversible.
It's recommended that you have your roof cleaned by a professional at least once a year to keep your roof in its best condition.
Proven Lindsay Driveway Washing
Don't forget about driveway washing when it comes to your Lindsay home or property. While it may seem like a more unnecessary or superficial task, driveway washing has plenty of health and safety benefits as well. All of the same harmful growths that can make your roof their home can also grow on your driveway, with the addition of weeds.
Having a professionally cleaned driveway can also do wonders for your entire property. If you are in need of a pressure washing service for your Lindsay property, call us at 705-808-4867 o schedule a service.
Our Latest Projects in Lindsay, ON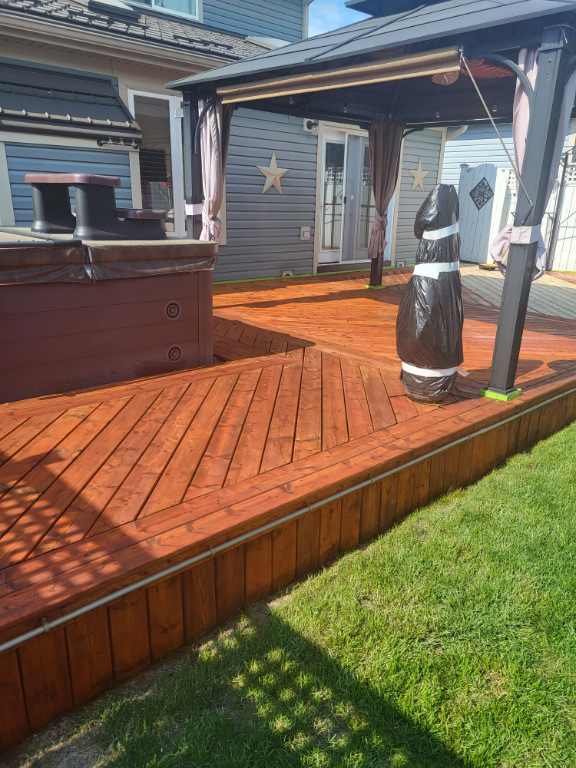 Deck Staining in Lindsay, Ontario
This project involved staining a beautiful deck in Lindsay, Ontario in Expert Stain and Seal Sequoia. We used our standard 5-step process to clean and brighten this deck along with some minor sanding before staining in ESS Sequoia. Service: Deck Staining Location: Lindsay, ON […]
Deck Staining in Lindsay, ON
This project involved staining two decks at a property in Lindsay, Ontario. The customer selected a Honey stain from Expert Stain and Seal. The results turned out beautifully and the customer was very pleased with their newly stained deck. Eaves and siding were cleaned as well. Service: […]
There are currently no reviews or testimonials; check back soon!
Call Your Peterborough Pressure Washing Experts Today!