Dependable Pressure Washing Specialists Serving Cavan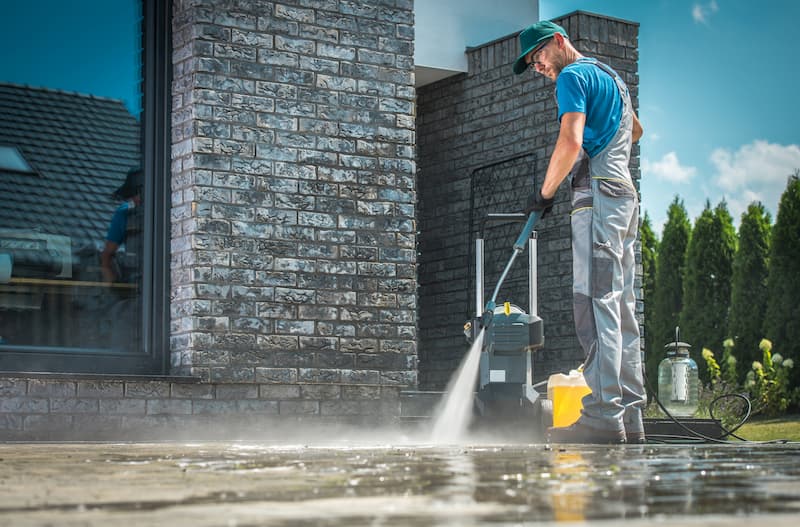 You should be filled with pride and joy for your Cavan property. As pressure washing professionals, we at Professional Pride Pressure Wash want to help you achieve and maintain that. The first step into making your property the best version of itself is by making sure it is clean.
Maintaining a clean property can not only benefit it visually but also from a health and safety standpoint. Whether it's your business or your home, we can help you make sure that your entire property is kept in its best condition. Don't underestimate the power that a regular pressure wash can have in transforming your property.
Roof Cleaning Could Save Your Cavan Home
Cavan has very snow-filled winters. While this is a wonderful and beautiful thing - everyone loves the snow - it can become a danger to the integrity of your roof over time. Snow can be very heavy, especially when there are several inches of it spanned across the entirety of your roof. If your roof isn't in its best condition, heavy snow could be its downfall; your roof could sag and warp, or you could find yourself with water damage and leaks once the snow melts.
However, if you have your roof regularly checked out and cleaned by a professional, you are getting reassurance each year that your roof is in stable and sturdy condition. If there are any signs of damage or potential damage, our professionals will find them and inform you so that they can be fixed as quickly and easily as possible. This can save you lots of hassle down the line, especially during those snowy winters.
Don't Forget Driveway Washing For Your Cavan Home
Your Cavan home's driveway deserves to be shown just as much love and care as the rest of your property does. You and your family use your driveway each and every day, so it should be clean and well-kept. Some of the benefits of driveway washing include:
Ridding your driveway of unsightly spots, stains, and discoloration that you may not even realize have taken over
Getting rid of weeds, mold, algae, and mildew that may be growing on the surface or in the cracks of your driveway
Increasing traction that may have been lost due to dirt and grime buildup
Brightening up your entire property
If you are looking for a pressure washing service that you can count on for your Cavan property, give us a call at 705-808-4867 to schedule a service.
There are currently no reviews or testimonials; check back soon!
Call Your Peterborough Pressure Washing Experts Today!