Cobourg Relies on Professional Pride Pressure Wash For Premier Pressure Washing Services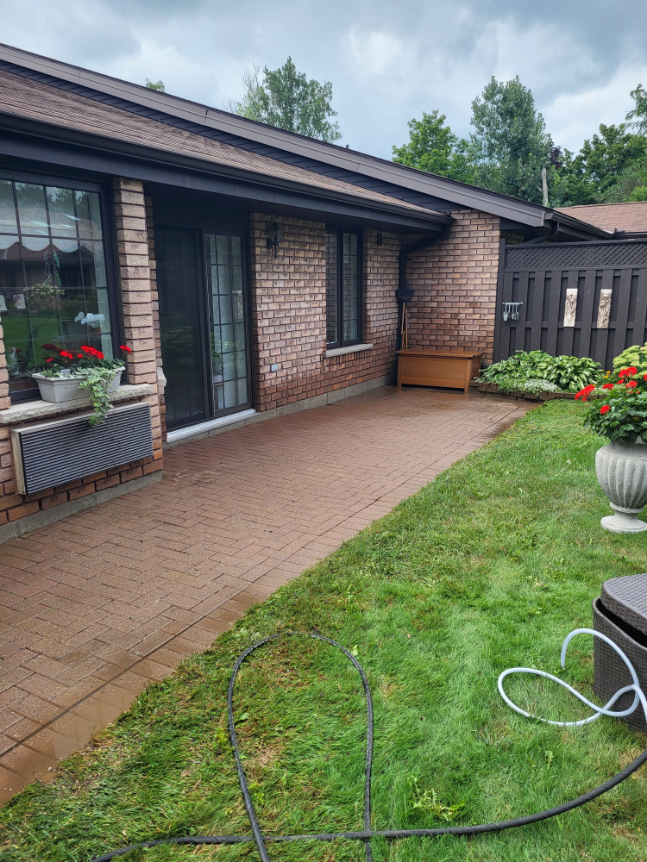 Find out why we're the most requested pressure washing service! When Cobourg needs pressure washing done, there's no better service to call and no place that gets the job done more efficiently or with better quality. Our technicians are professionals who have been in the service for years. When we take on a job, we have a mindset of thoroughness, detail, and completion. We take pride in our work as a business: we strive to complete any job to the best of our ability and to pay full attention to detail, regardless of the condition of the property or how potentially extensive the state of disrepair, staining, or discoloration.
Additionally, our customer satisfaction guarantee ensures we'll get the job completed the first time. Even after our Cobourg technicians have completed a detailed cleaning measuring up to our own very high standards, if you feel an area isn't fully cleaned, isn't up to your standards, or if you simply would like us to go over it again, we'll be happy to come back and re-clean the area as many times as you need. Customer satisfaction is our highest priority and you're the reason we're in business!
Cobourg's Most Trusted Roof Cleaning
Roof Cleaning can be a sensitive process. When we begin a Cobourg roof cleaning project, we're prepared to tackle it in two parts: detergent soaking and low-pressure washing. This is because roofs are fragile and can't endure high-pressure forces without sustaining damage. The first step entails washing the roof shingles with an individualized cleaning solution to prepare the dirt, grime, and invasive growths to be more easily washed away under lower pressures. This first step is essential to make sure all the dirt is uprooted and loosened enough to be rinsed away under lower pressures. If this washing is not completed, the accumulated growths and grime might remain stuck to the roof too strongly to be removed by the lower pressures necessary for shingles.
The next step is washing. Our technicians use low-pressure washing, which still applies forces greater than produced by an average garden hose but are less than 1000 PSI. This force is not great enough to damage shingles but will cleanse all dirt and grime after it has been soaked and loosened.
Professional Pride Pressure Wash Provides Driveway Washing Cobourg Trusts
This is a separate process that completes the cleaning of your Cobourg property. Driveway washing involves completely different methods than roof washing because driveways are made of different materials and subject to very different kinds of dirtying and conditions than roofs. Driveway cement endures vehicle traffic and possibly accompanying engine dripping, which requires a harsher force to remove than shingles. However, cement and concrete—the common driveway materials—are more than tough enough to endure high-pressure washing.
Latest Cobourg Pressure Washing Projects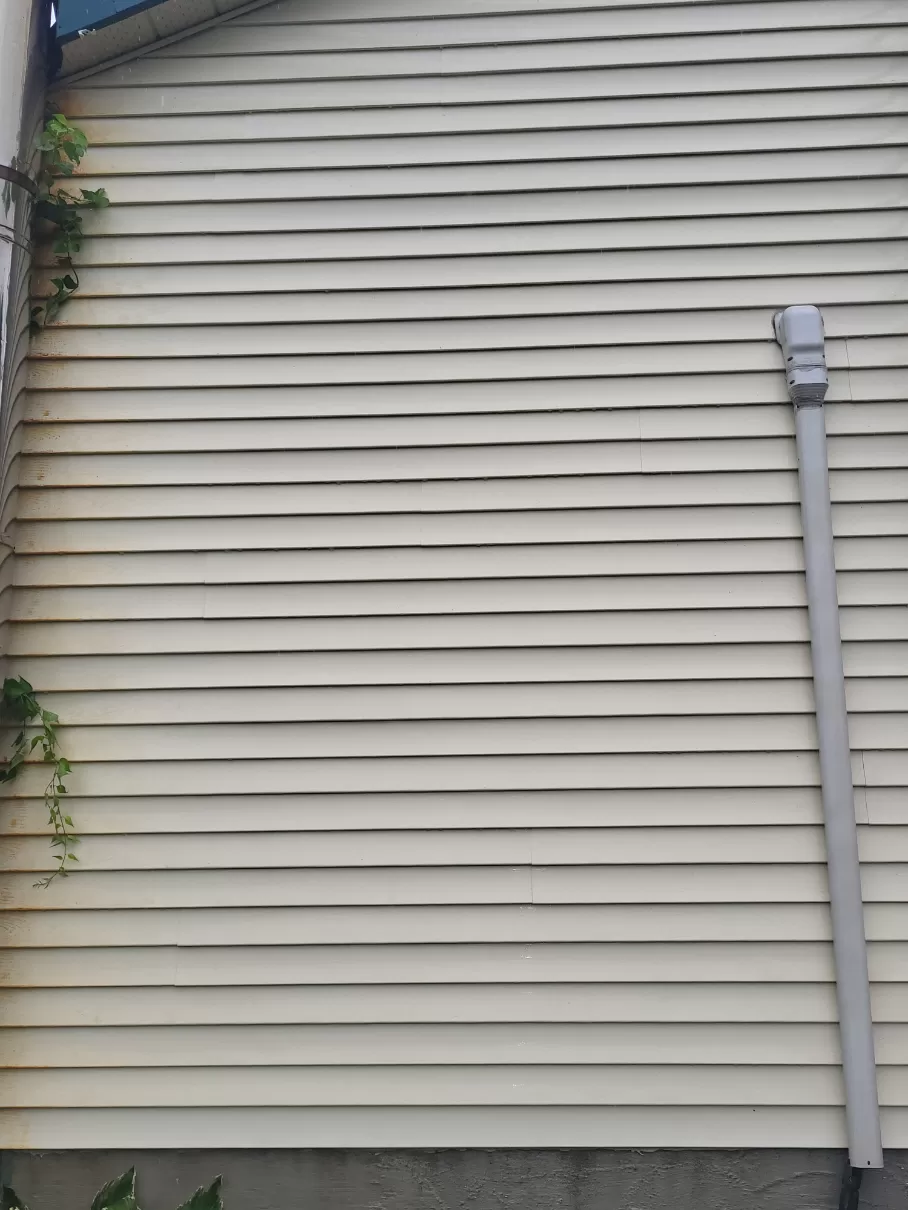 Siding Cleaning in Cobourg, ON
This project involved a full cleaning of siding for a customer in Cobourg, On. Siding was very dirty in organics. Upon applying our regular vinyl siding mix of cleaning solution, the siding was lightly pressure washed. Came out looking like new! Service: House Washing Location: […]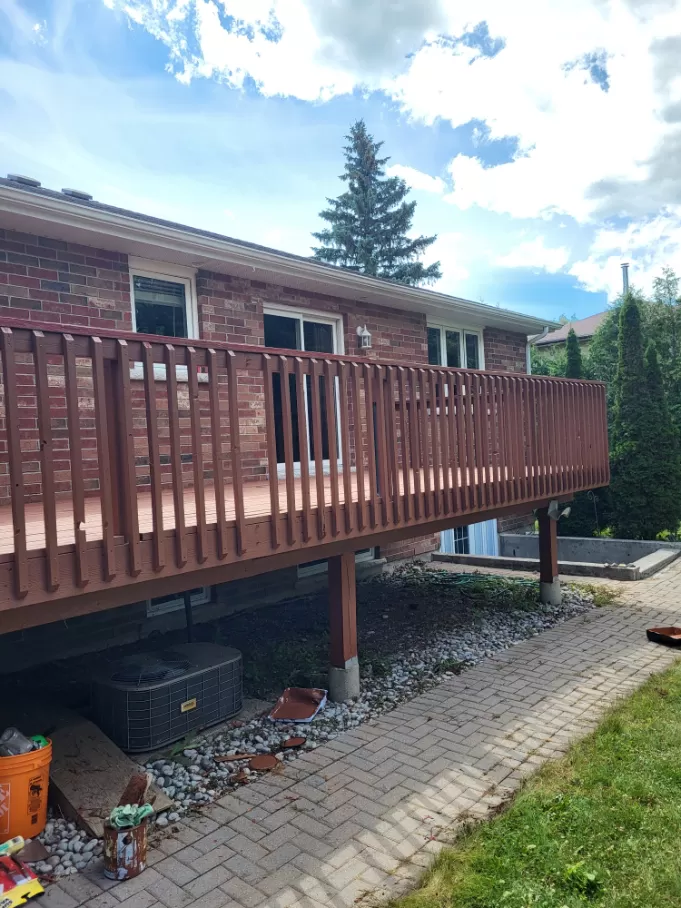 Deck Staining in Cobourg, ON
This project involved stripping old stain off of a weathered deck. The following step involved sanding the deck down to a nice workable surface to apply new stain. The final step involved applying a beautiful Abbey Brown stain to the deck. We also […]
There are currently no reviews or testimonials; check back soon!
Call Your Peterborough Pressure Washing Experts Today!