House Washing To Instantly Improve Your Peterborough Curb Appeal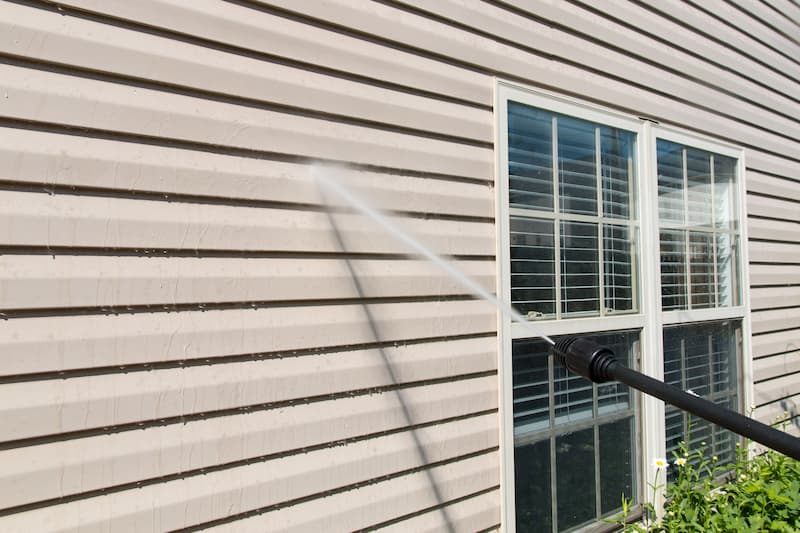 Your Peterborough home is undoubtedly loved and cherished by you and your family. House washing is a great way to return some of the love and care your home has provided you with over the years. Make your house a standout in the neighborhood with a professional wash that leaves it sparkling.
We at Professional Pride Pressure Wash have plenty of experience pressure washing for Peterborough residents and taking great care of their beloved homes. We'd love to add you to our continuously growing list of satisfied customers. If you want your home to look like its best, we can help you with that.
Exterior Home Cleaning Pros
House washing is something that you may be tempted to DIY. Maybe you have a free Saturday and you're thinking of using it to pressure wash the exterior of your home. While that is possible, it's always best to let the job be done by professionals. That's where we come in.
We know how precious your home is, and we know how to clean it safely to ensure that it remains in its best condition. Pressure washing can be dangerous; if the wrong PSI is used, or the wrong chemicals, you could end up doing damage to your home, which will only cost you more time and money. With our expert knowledge of all things pressure washing, we promise to get the job done efficiently, carefully, and with your home's condition as our priority.
Benefits Of House Washing
House washing is something considered to be primarily for aesthetic purposes; everybody wants a clean house. For that reason, you may believe it to be unnecessary, or not a priority. In reality, there are plenty of benefits of house washing.
Regular house washing is a great way to keep an eye on the state of your home's exterior; you could catch damage or other issues before they become pressing and could. Keeping a clean house lowers the chance of a need for repairs.
Keeping your house clean can raise its curb appeal and its value.
A clean house is a healthy and safe house; prevents injury or other health issues (get rid of mold, mildew, etc). For even more safety, look into a roof cleaning.
Of course, a house wash will make your home beautiful and very visually appealing.
If you are in need of a house washing service for your Peterborough home, call us today at 705-808-4867 to schedule a service.
Latest House Washing Projects
Call Your Peterborough Pressure Washing Experts Today!