Deck Cleaning in Bobcaygeon, Ontario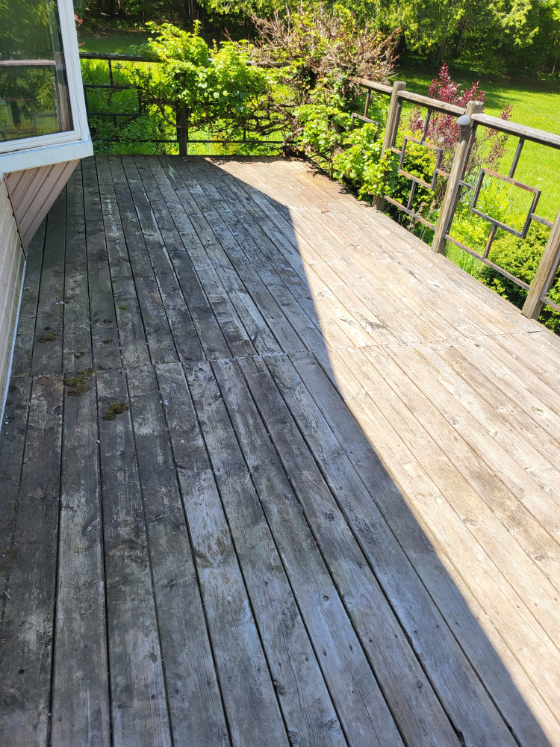 This project involved a 3-step cleaning of a neglected deck in Bobcaygeon, Ontario. The deck had never been cleaned before and after 15-20 years it was definitely in need of a good clean. The deck was cleaned using Expert Stain and Seal wood cleaner, followed by wood brightener, followed by a low-pressure wash. The deck came quite clean and the customers were very happy.
Gallery
Products Used
Expert Stain and Seal
Call Your Peterborough Pressure Washing Experts Today!